2020 WCPT Above and Beyond PM Conference Training Topic One: Why does the government keep changing the rules?
The WA parliament is in charge of setting and evolving laws that the WA government can then put into action. This is done through a formal process of consultation with impacted parties, including industry, representative bodies and the general public. And yet, when laws change, often we find ourselves wondering how the change came to be and whether consultation really happened at all.
In 2020, the parliamentary process has pinpointed an area of potential legal change that has massive ramifications for the WA property management industry: an overhaul of the Residential Tenancies Act 1987 (WA) that intends to bring it up to speed with the changing landscape of the WA rental market. The biggest priority? Support the need for tenants to make a rental their home.
So, our first 2020 WCPT Above and Beyond PM Conference training commitment is to dive into these changes with you, the industry – to understand the what, the why and the how.
Making a tenant's house their home.
The RTA is up for review. The premise of the proposed changes is to improve a tenant's access to long term security in their living arrangements. Here is an idea of the kind of proposals that are up for review and public comment (this is a quick overview – full details of all proposed changes can be found here)
1. Proposal to change 'no grounds termination'.
2. Proposal to change 'fixed term tenancies'.
3. Proposal for mandatory disclosure by an owner to prospective tenants.
4. Proposal for a database on non-compliant owners.
5. Proposal to restrict rent increases to two-yearly.
6. Proposal to cap rent increases.
7. Proposal around tenant's rights to make minor modifications.
8. Proposal regarding tenant's right to keep pets without seeking permission from the owner.
9. Proposal for owner's need to apply for approval to suggest it is unreasonable to keep a pet in premises.
10. Proposal that owners have to lodge bond with bond administrator to have funds available for timely repairs and maintenance.

WCPT Director of Education Jackie Crank will guide a lively conversation between our audience and subject matter experts, including DMIRS Senior Policy Officer Trish Blake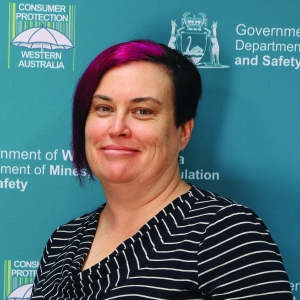 .

Join us for what is sure to be a dynamic kickoff to our Above and Beyond PM Conference! Register now
Comments
comments